We're Hiring!
FOOD SERVICE MANAGER (Westfield, NY)
Like food & wine? Have experience in managing restaurant and bar staff?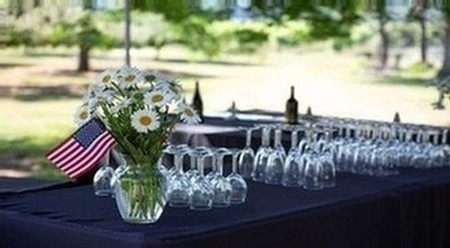 Job starts now if you like!
Apply at the winery, 10am-6pm, or call 716-326-2191 or email fsj2@msn.com.
Compensation: Depends on experience.
Employment Type: Full-time

Manage Johnson Estate Winery's food service operations - outdoor dining in good weather
Service Hours: 11am-5pm Friday, Saturday & Sunday (end of May-September).
Menu: Cheese & charcuterie boards, baguettes & crackers; desserts to pair with wines.
Service: Outdoors + Pre-Reserved Picnic Baskets

Duties:
o Recruit, hire, train, and motivate wait & prep staff
o Purchase approved products from approved vendors
o Work with winery/farm team to ensure that picnic area is groomed
o Recommend menu changes, equipment & supply needs, service improvement
o Create a dining experience that promotes wine sales (to go)
o Job focus is 70% customer service, 30% food prep – keep it simple but first class
(it is assumed that we will have other staff for food prep)
o Interface well with other winery and vineyard team members
o Work with occasional caterers in organizing evening food events (three-four/summer)
• Seasonal Hours: May–October 40 hours+/week in season –
o November – April – Possible positions in retail tasting room, wine production, or vineyard work.

• Ideal Candidate should have:
o Experience as restaurant wait-staff & kitchen work.
o Some experience in managing front-of-the-house staffing and operations.
o Enjoy people and customer service.
o Be truly interested in food and wine pairings. Wine knowledge a plus.
o Be organized, pro-active, reliable and hard-working.
• This position reports to the winery owners.
• Initial Compensation will be based on experience.
NOTE: Will also be hiring A food prep person and wait staff.

Can be full-time to ideally start before May 1. Compensation based on experience. Click link for more details. Send resumes to fsj2@msn.com or call Jennifer Johnson at the winery 716-326-2191.