Dear //First Name//,
We would be remiss not to provide a quick reminder that is still possible to order Johnson Estate wines in time for your Thanksgiving table to many locations in Pennsylvania, Ohio, and New York which require just a two day shipping period. If you order by Monday 8AM and we ship on Monday afternoon, you will have the wine in hand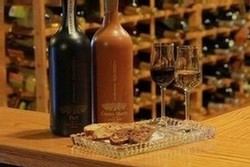 by Thursday! FREE SHIPPING on minimum case orders of twelve bottles.

We thank you, our customers, for serving our wines at your tables and wish you and your family and friends a wonderful Thanksgiving!
Best Regards,

Jennifer & Fred Johnson
PS Read Fred's Thanksgiving message here.