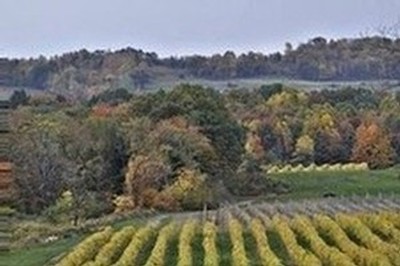 Dear Friends,
Johnson Estate's harvest was completed this week - and despite the rain and recent cold, we are grateful for the number and quality of the grapes.
This is a challenging year for many of you and many of all our friends and family. We'd like to help brighten spirits this holiday season.
We are grateful for a bountiful and great quality harvest and for the support you all have shown us throughout this year.
largest harvest ever
and second only to 2017 in quality
we are thankful for your online support during the time our retail tasting room was limited to take-out.
We are happy to repeat our Holiday Free Shipping offer as we have each of the last ten years
details:
free shipping to 25* states for purchases of twelve 750ml / 375ml bottles or (multiples of 12)
25% off purchases of cases of six 1.5 Liter bottles or multiples of 6
2 complimentary tasting passes in each case.
the "Good Neighbor" six bottle (750/375ml) minimum for free shipping will continue for PA, OH, and NY.
We encourage each of you to let us help bring holiday cheer to your family and friends
please forward this newsletter to friends and family
better yet, send them some wine as a holiday gift!
Please order early as both UPS and FedEx are forecasting an extra busy holiday season possibly causing some delays.

Best Regards from Jennifer & Fred Johnson
---
TWO DEALS FOR THE HOLIDAYS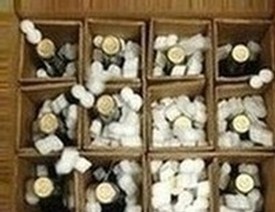 1. FREE HOLIDAY SHIPPING on TWELVE 750ML BOTTLES -
With a minimum purchase of twelve 750ml bottles,
the shipping is on us!
This may be a straight OR mixed case of 750ml AND 375ml bottles.
This offer applies to shipments to the "lower 48" states.
See list of states to which we can ship wine.
2. 25% DISCOUNT on SIX 1.5L BOTTLES (NO FREE SHIPPING) -
With a minimum purchase of six 1.5liter bottles, customers will receive
a 25% discount on the cost of the wine.
We encourage our customers to purchase "case" increments
(that is, 6, 12, or 18 bottles), which will reduce the per bottle shipping costs,
since the free shipping program does not apply to 1.5liter bottles.

---
TIME FOR RED WINES? We Think So (click here to see them all)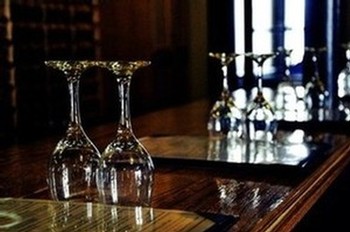 2018 Cabernet Sauvignon - In its prime!
2019 Founders' Red - New release
---
COMING SOON - In the Winery
To Honor Those Who Have or Are Serving Our Country:
Veterans and those serving in the military may enjoy
free tastings in the winery from Veteran's Day,
November 11th until November 30th.
Try the Torpedo Red!