Dear //FirstName//,
We are very pleased to announce the launch of our NEW website - and we hope that you will find it attractive and easy-to-use!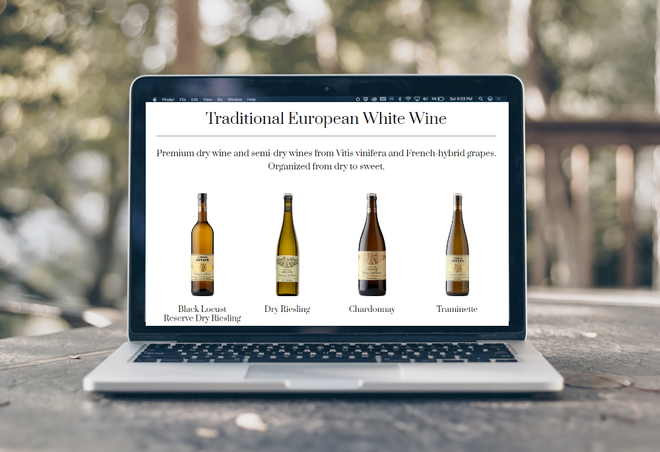 Our new website features:
A beautiful, well-organized Wine Shop
Wine Clubs - six unique clubs that ship quarterly

Customer Accounts - track your orders and history

Recipe Archives - now organized by wine as well as food course
Please let us know if you see anything on our new website that needs our attention. Thank you to Bracy Photo & Design, Vin65, Polypore Design, and WineGlass Marketing for their assistance with our website.
---
Harvest News
Harvest is progressing fast and furious at the winery with Riesling, Chancellor, and Chambourcin grapes being picked last week under mostly gray cloudy and misty skies. The grape press was busy Tuesday evening, pressing Riesling - all 41 tons of it! Winemaker, Jeff Murphy, was pleased with the quality of the crop - good flavors and sweetness. The winery grows thirteen varieties of grapes and we have just three varieties left to pick. For more photographs of harvest, please visit our Photo Gallery.
Grape harvest photo by Elmore DeMott.
---
Some email providers will divert our emails into your Spam or Promotions folder.
To continue to receive our emails directly to your inbox, please add this email address (admin@johnsonwinery.com) to your contact list.