---
IN THE WINERY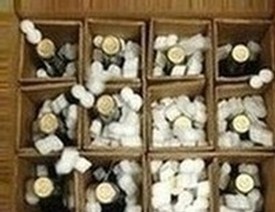 FREE Holiday Shipping Has Begun:
After harvest, it is our annual tradition to begin a FREE holiday shipping program on November 1st, as we recognize and appreciate the importance of holiday gatherings of family and friends, many of whom are from western NY.

Free shipping is available on minimum purchases of twelve like-sized bottles - to be shipped within the Continental US. You may place orders online OR you may call the winery at 800-Drink-NY; we'd be delighted to speak with you.

P.S. We can easily include personalized gift cards with your shipment and don't forget our Winemaker's Cases - pre-selected to meet your family's preferences and holiday needs!
---
IN THE TASTING ROOM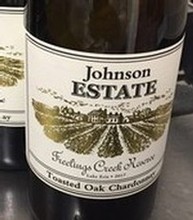 Test Your Taste Buds:
We now have three vintages of Chardonnay - all made from estate-grown Chardonnay grapes which were hand-picked last September. Winemaker, Jeff Murphy, has created two different wines to suit different palates, one with French toasted oak.
2016 Chardonnay
2017 Bright Steel Chardonnay
2017 Toasted Oak Chardonnay
Come and test your taste buds - which is your favorite?
The Estate's GOLD Medal Winners:
2016 Cabernet Sauvignon
2016 Founders' Red
2017 Ruby Dry Rosé
2017 Chambourcin Ice Wine
---
RECIPES & PAIRINGS
Fall Favorites:
The foliage changes color and the temperatures decline.....all signs that it is time for our mulled wines, Red and White Ipocras. They are both delicious served with warm apple cider. Other favorite pairings include Pear Spice Cake with Gingered Cream Cheese.
NEWS & EVENTS
Press Release:
100th Anniversaries - Armistice & Century Farm
At the Winery:
Centennial Dinner, December 8, 2018
Tastings in Regional Stores:
Check our Facebook page on Thursdays for weekend listings.