Dear //FirstName//,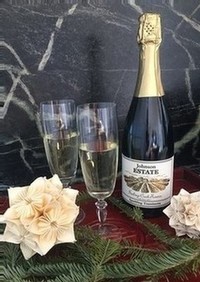 Guess what? Good news! We've just received the results from the 2020 International Eastern Wine Competition in Santa Rosa, California:
Our 2017 Sparkling Traminette was just awarded 96 Points, DOUBLE GOLD, and "Best of Class"

Our 2017 Vidal Blanc Ice Wine was awarded 95 Points, GOLD
If you are not an ice wine fan, here are two more GOLD Medal wines from this 2020 competition:
Pinot Noir

92 Points, Estate-grown grapes make this light, dry red.
House Red 90 Points, Our version of your favorite grandfather's basement sweet wine.
---
ICE WINE SALE
The other good news for those who did not purchase ice wine yet - there are still SEVEN DAYS left in our February "Two for One" Ice Wine Sale. If you would like to take advantage of the sale, just put two or more bottles of ice wine into your cart and enter the code: VALENTINESDAYICE (that's right, there is no apostrophe in the coupon code).
---
GOOD NEIGHBOR PROGRAM CONTINUES
For our customers in Pennsylvania and Ohio, our GOOD NEIGHBOR program continues. When you purchase six bottles (750ml or 375ml), the shipping is on us. Please do remember to enter the code: GOODNEIGHBOR. And yes, you are able to enter two promotional codes to take advantage of both programs.
---
MARCH MAPLE WEEKENDS at Johnson Estate - March 21-22 & 28-29
Saturdays & Sundays, Noon-4pm
French Crêpes & Fancy Ground Nuts, Paired with Maple Liqueur
$5/person (no reservations needed except for groups)