Celebrate NEW YEAR'S EVE with Johnson ESTATE Wines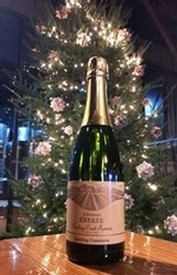 Sparkling Traminette anyone?!
There's just enough time to order that wine
for your New Year's Eve celebrations. And our
FREE SHIPPING continues through December 31st.

Case orders of twelve like-sized bottles or more receive free shipping and you may mix and match varieties. If we can help you in any way, please do not hesitate to call us at the winery - we would love to speak to you.
The tasting room is open from 10:00a.m. to 6p.m. daily, 716-326-2191.
Which States? PA, OH, NY plus 29 thers.
---
GIFT CERTIFICATES (including email versions!)
available for those last-minute gifts.
---
ICE WINE HARVEST
Now forecasted to be on December 27th & 28th, 2017.
Interested in helping with Ice Wine Harvest? Bundle up for the coldest harvest on dry land!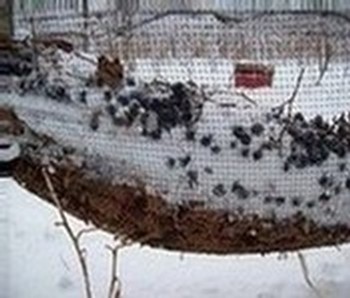 ---
Special food and wine pairings from dry to sweet. Come see our Christmas tree & paper ornaments.
Here's the menu, available between Christmas and New Year's Eve in the tasting room.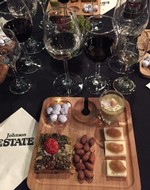 ---
MERRY * MERRY * MERRY * CHRISTMAS
May the joys of Christmas fill your home this holiday.
The warmest of wishes from Johnson ESTATE Winery.