ON THE ESTATE: JOIN US! GREAT GRAPE WALKS
Enjoy a walk through our vineyards, sample the different kinds of grapes (filling your basket as you go), and then taste the wines made from those very grapes.
Here's a "bud to bottle" experience on the Estate!

Due to the pandemic, these walks will be "self-guided" walks (we are working on a virtual grape-harvest podcast with Fred!). We'll provide the basket, the clippers,and the map to help you find YOUR favorite grapes. You just wear your walking shoes! Learn more...
---
HAVE YOU HEARD ABOUT "THE QUEEN'S CATAWBA"?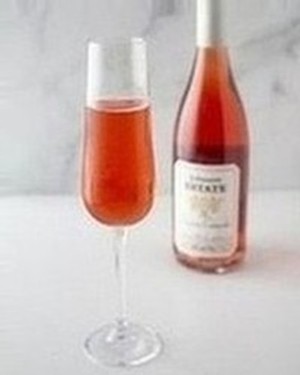 A sparkling and sweet wine with traditional tart Catawba flavors, our NEW Queen's Catawba is a special release you don't want to miss.

This delicious and unique wine originated with Nicolas Longworth, a self-made millionaire who settled in Cincinnati, the "Queen of the West," in the early 1800s. He had vineyards along the shores of the Ohio River and made Catawba wine and a méthode champenoise Sparkling Catawba, which became his claim to fame by the mid-1800s. Famed poet Henry Wadsworth Longfellow loved the bubbly beverage so much, he immortalized it in verse! Read more here...
---
FOR THOSE WHO LOVE OUR SEMI-DRY RIESLING
You are not alone if you love our DOUBLE GOLD Award-Winning 2017 Semi-Dry Riesling, a wine that stood head and shoulders above all other North American Riesling submissions at the 2019 Finger Lakes Wine Competition. It is, alas, almost sold out! We expect to run out of the exceptional 2017 vintage within the month, so make sure to get your order in soon. P.S. Winemaker Jeff Murphy tells us that the 2019 Semi-Dry Riesling will rival that of 2017!
---
DON'T FORGET:
OUTDOOR TASTINGS IN THE FARMHOUSE GARDENS
SATURDAYS & SUNDAYS, 11am-5pm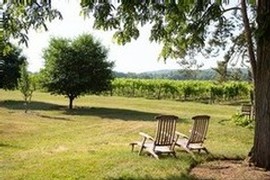 You may purchase samples or wine by the glass to enjoy
in the Farmhouse Gardens - weather permitting.
---
TASTING ROOM OPEN DAILY 10am-6pm
Yes, we are providing tastings at the winery with somewhat limited capacity.
Please, no groups larger than six.
CURBSIDE DELIVERY ALSO AVAILABLE 716-326-2191
---
---
#JohnsonEstateWinery


Forward this email to a friend