EVENTS AT THE WINERY
JUST ANNOUNCED:
Seyval Blanc Harvest & Picnic Luncheon, September 14th, 9:30am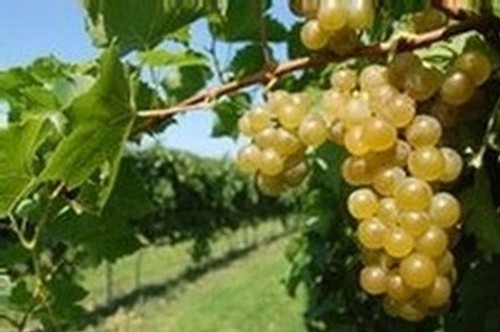 A special request from our winemaker, Jeff Murphy, was the initiative for this special hand-harvest and picnic. Pick grapes in the morning and then enjoy a picnic luncheon afterwards.
Details and reservations.

The Great Grape Walk -
September 8, 15, & 22, 9:30am
We'll provide a wooden grape basket and clippers so that you may sample grapes and fill your basket during this leisurely vineyard walk. The Estate grows thirteen kinds of grapes and you will have an oppportunity to taste many of them on this walk. Rain cancels this walk (for full refund). September 8th is sold out, but places available for September 15 & 22. Please visit the Event Calendar to reserve your place.

ON THE FARM
Harvest Update - Veraison: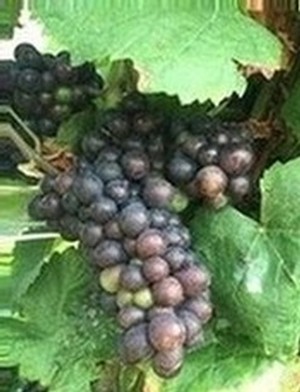 At this time of year, one notices in the vineyards that the grapes are beginning to change color - that's called "veraison". Here are Pinot Noir grapes in our young vineyard with veraison well underway.

IN THE WINERY: Did You Hear the News?
REGIONAL TASTINGS:
Find a tasting near you on our In-Store Tasting Calendar for the fall.

FOOD & WINE PAIRINGS & RECIPES:
Recipes Perfect for September