2018's delayed spring - we calculate at least two weeks behind our regular schedule - means that the vineyards have been protected to some degree from late frosts - and that the ramps in the woods are young and fresh, even in late April.

Try to prepare as much Ramp Pesto as possible for the freezer - as it rivals Basil Pesto for versatility and flavor. And this Socca Pizza, a favorite for appetizers and lunch, might convince you that a wheat-dough pizza is not essential!

Socca Pizza with Ramp Pesto & Goat Cheese
Pair with Freelings Creek Pinot Noir

May Wine
First introduced in 2016, this small limited vintage of a sparkling Vidal Blanc is infused with sweet woodruff. It is lovely before dinner on a spring evening or with desserts, most especially cheesecakes and other delicacies with lemon.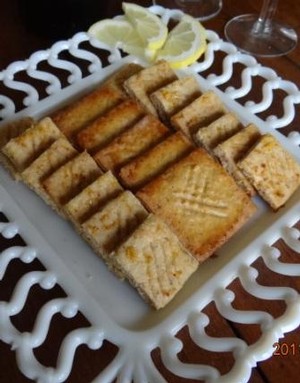 Lemon Cheesecake with Basil
Lemon Almond Sables
Lemon Cheesecake Tart with Cornmeal Crust