Pairings for November 2019
Let's celebrate being in the middle of the 30,000 acre Concord grape belt in western New York and Pennsylvania. The largest Concord region in the world. At Johnson Estate, we have over 100 acres of vineyards in which we grow 13 varieties of grapes, including Concord, which date back to Grandfather Johnson's era, and whose fruit is used mostly for our sweet Concord wine. And on occasion by us - to make jams and jellies. Here are a few favorites - and all pair nicely with Concord wine!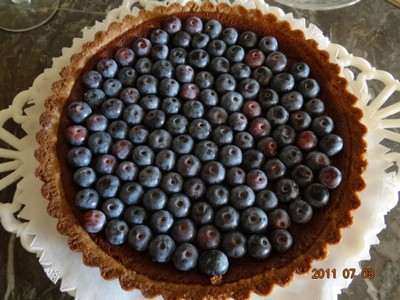 Concord Blueberry Tart
When blueberries are not available fresh,
frozen ones may be included in the Concord "custard" to delicious effect.

Peanut Butter Blossoms with Dark Chocolate
Pair with Concord wine for an "adult PBJ" pairing.

Linzer Torte with Hazelnuts & Concord Grape
Recipe coming soon.