---
WINE CLUB
---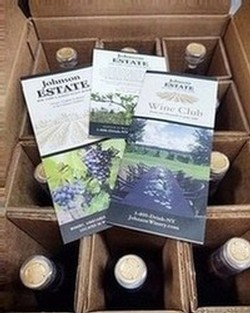 As many of you know, we have a unique Wine Club at Johnson Estate and our next shipment is scheduled for early March. Members receive quarterly shipments of wine - that is often the standard - but our Wine Club is customizable. Members may select not only their preferred wines from seasonal selections, but also the number of bottles. We think that it is the best of both worlds! In addition, Members receive a standard 10% discount on purchases made online, in the winery, and at FLIGHT, our new outdoor tasting area. Members may have their wine shipped or pick them up at the winery.
Our first 2022 "Pick-Up" Party is scheduled for Sunday, March 6th.
And yes, you are welcome to join our Wine Club anytime - here's the link.
Jennifer & Fred Johnson

PS Did you see these the winery's award results last week?!
2022 International Eastern Wine Competition (East Meets West)
GOLD, 93 Pts., Toasted Oak Chardonnay
GOLD, 94 Pts., Maréchal Foch
GOLD, Best of Class, Ives
DOUBLE GOLD, 96 Pts., Chambourcin Ice Wine
---
COMING SOON! 2022 EVENTS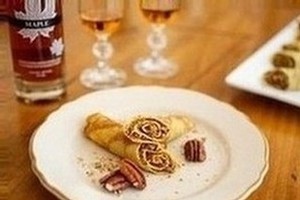 The winery's annual event list will be released soon - it includes vineyard walks as well as winemaker's dinners, which have been in hibernation during the pandemic. We will be hosting Maple Weekends - offered this year on both Saturdays and Sundays, the last three weekends of March. Come join us and pair French Crêpes with our Maple Liqueur. And yes, reserve your French Crepe Kit to make them at home!
---
FREE & REDUCED PRICE SHIPPING PROGRAMS CONTINUE
We hope that you know all about our Good Neighbor Programs!
Learn more here.
---
WINERY HOURS
BACK to 10am-6pm beginning March 1, 2022
Sunday-Thursday 10AM - 5PM
Friday & Saturdays 10AM -6PM
Open for tastings and purchases. We are happy to take orders by phone.