Dear //FirstName//,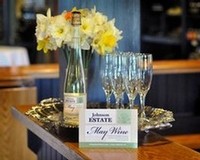 We are looking forward to seeing the daffodils at the ends of our vineyard rows on Route 20 - should be soon! In the meantime, the staff in the winery are filling the tasting room shelves with our latest vintage of Seyval Blanc - crisp and citrusy - we think you will like it! And on Monday, April 15th, we will also have the new May Wine available. If you are thinking about Easter, both could be nice additions to your table! You may place orders online and are also most welcome to call the winery at 716-326-2191; open daily from 10am-6pm.

Happy Spring!
JennIfer & Fred Johnson
---
More About Seyval Blanc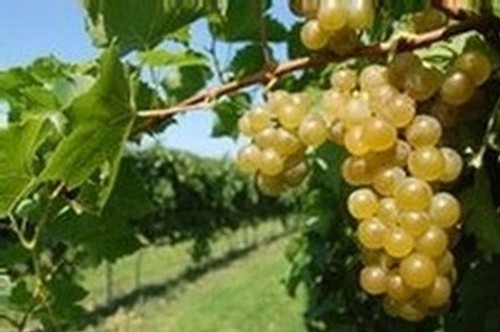 Our seven acres of Seyval Blanc vineyards were planted by Founder, Frederick Johnson in the 1960's. Seyval Blanc, a hybrid grape whose parentage includes Rayon D'Or and Seibel, is grown in England and in the eastern United States. At Johnson Estate, these grapes usually ripen in early September and make a wine similar to Sauvignon Blanc or to a white Burgundy, depending on the year.
Order the new vintage of Seyval Blanc here.
---
At Local Wine & Liquor Stores:
Spring tastings now listed on our Events Calendar - find one located near you!
---
Spring & Summer Events (reservations & details online)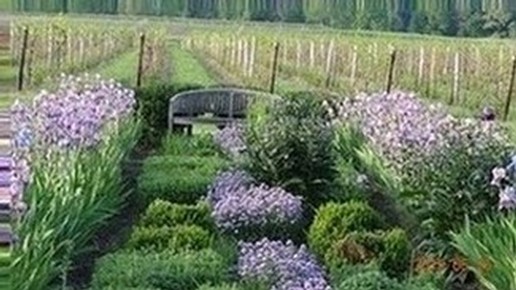 At the Winery:
Mid-April: Daffodils in Bloom in Vineyards
April 13: Estate Dinner,
A Taste of Germany - SOLD OUT
May 11-12: Mother's Day -
Sparkling Cocktails
May 25: Winemaker's Dinner -
Romance in France
May 25 - June 9: Iris in Bloom &
French Picnics in Farmhouse Gardens
May 26: Sunday Morning Vineyard Walk

Lake Erie Wine Country:
April 12-14: Wine & Cheese Weekend
877-326-6561
May 17-19: Charming Weekend -
Prince & Princess tickets + lunch option