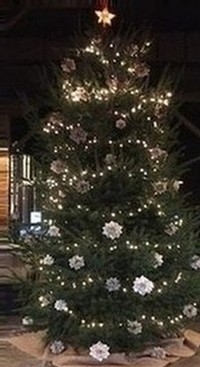 Dear //FirstName//,
Yes, we want to apologize. While using our new website's email system, we unintentionally included an extra space on the salutation and that 1/5" addition eliminated your name - and an opportunity to personalize our email to you.

We believe in using email as an effective way to contact our customers and do not purchase any email addresses. We are fortunate that each and every individual on our email list has either visited us in the winery or utilized a coupon for one of our wines sold at a retail store. We value your interest in our wines! So, if we have your first name on file, it should be at the top of this email.

And, of course, we would be remiss not to add that our FREE SHIPPING continues through the end of the month. Yes, you may mix and match to achieve the twelve-bottle minimum.
To ensure deliveries by Christmas, please order by:
December 14th for West Coast
December 18th for East Coast & Mid-West
If we can help you in any way, please to not hesitate to call us at the winery - we would love to speak to you. The tasting room is open from 10:00a.m. to 6p.m. daily, 716-326-2191. You may, of course, also place an order online.

Warm regards during this Christmas season,
Jennifer & Fred Johnson

Which States? PA, OH, NY plus 29 others. More details on FREE Shipping.
---
GIFT IDEAS
Wines * Happy Hour in a Box * Gift Certificates * Wine Clubs *
---
Driving Distance to Johnson Estate?
Holiday Week at Johnson Estate, December 26-31st
Small Plate Pop-Up
---
Recipes * Quince * Concord Grape Products
---