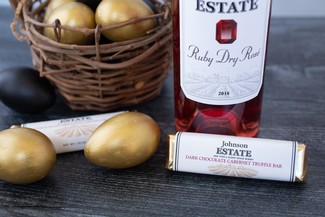 Ruby Dry Rosé with Chocolate
---
WINE AWARDS CRÊPE KITS CHOCOLATE
---
Dear Friends,
We can't believe it, but Easter is around the corner! We hope that this year will be more normal for you and your family - and here's a few ideas for your family's celebrations. We recently sampled the Ruby Dry Rosé and the Dry Rosé of Pinot Noir which will pair well with a spring brunch or supper - with or without chocolate!

Our best for the coming spring!
Jennifer & Fred Johnson
---
VIRTUAL COOKING CLASS FOR FRENCH CRÊPES
Crêpes sound fancy - but they are really not difficult to make.
Come join us to find out - just in time for your Easter celebrations!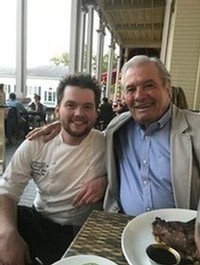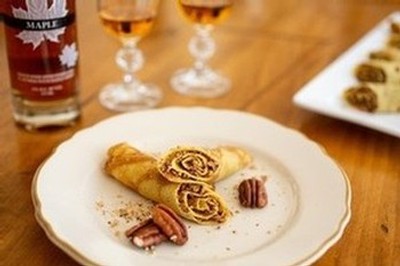 Thursday, April 1st, 7pm on Facebook.com/JohnsonWinery
with Chef Edward Work (pictured above with Jacques Pépin!)
French Crêpe Kits with Maple Liqueur are still available -
$38, including Maple Liqueur.
One click puts it in your cart.
---
ON THE FARM
Preparations are underway for the planting of a second Chardonnay vineyard - read more in Fred's blog entry about how long and what steps are necessary to take out one vineyard and to replace it with another.
---
AT THE WINERY
Open Daily 10AM - 6PM
Open for tastings and purchases. We are happy to take orders by phone.
Curbside delivery is always available.
---
FREE AND DISCOUNTED SHIPPING
Visit this page for details & promotion codes.
---
#JohnsonEstateWinery

facebook.com/JohnsonWinery