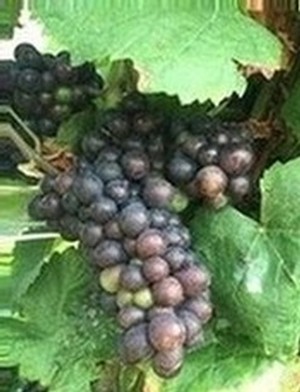 ON THE FARM
Harvest Update:
At this time of year, what one notices in the vineyards is that the grapes are beginning to change color - that's called "veraison". The vines have begun to put their energy into ripening the grapes, as indicated by the colors of pale yellow and purple/blue. Here is a photograph of Pinot Noir grapes in our young vineyard with veraison well underway.








EVENTS AT THE WINERY
Morning Meditation & Yoga August 18, 20, 27, & Sept. 1:
Join Sue Murphy at 10am for these sessions on Saturdays and Mondays. Just $15/person followed by a glass of wine in the gardens. Got to our Event Calendar to reserve your place.

Pinot Harvest & Picnic Luncheon, September 9 & 23.
This year, our Pinot Noir will be hand-picked - and you may join us! See our calendar for details for the harvest and picnic luncheon. Pick Pinot Noir grapes in the morning and then enjoy a picnic luncheon. Each picker will also receive, when it is released, a bottle signed by the winemaker of this limited, hand-picked vintage of 2018 Pinot Noir. Details and reservations: September 9 or September 23.

IN THE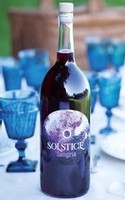 WINERY
New for 2018 - Solstice Sangria:
Introduced in June 2018 at the Summer Solstice - a fresh & fruity summer beverage perfect over ice - here it is!

And don't forget our new Ruby Dry Rosé.
FOOD & WINE PAIRINGS & RECIPES
Recipes Perfect for Rieslings:
Black Bean & Corn Salsa, Corn Cakes, and Savory Biscotti