---
WINEMAKER'S COLLECTIONS SHOP GIFT IDEAS WINE CLUB
---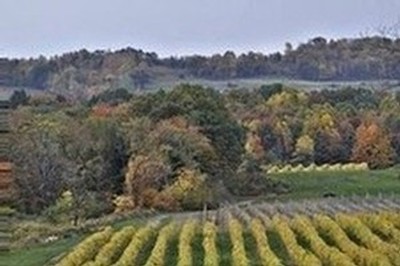 Dear Friends,
It's really November.....we've just had our first sprinkle of snow and while the vineyards are still full of yellow leaves, the trees have none. And so now we are all thinking about Thanksgiving! Whether you will be a guest or a host/hostess, whether you are serving turkey or some other favorite food, we hope that our wines will be served at your table. Remember that the winery is open the Friday after Thanksgiving - come and visit with your family if you are nearby. We'd love to see you.

Jennifer & Fred Johnson
P.S. And yes, we, too, have begun thinking of Christmas. This year, we will host our first Holiday Markets: Saturday, December 4th, and Fridays, December 10th & December 17th. These are not only "shopping nights", but also evenings to enjoy wine and food pairings in a festive atmosphere in the Tasting Room.
---
WINES FOR THANKSGIVING PERFECT PAIRINGS
ONE-CLICK WINEMAKER'S COLLECTIONS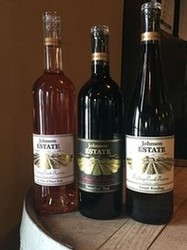 Johnson Estate produces over forty wines -
a myriad of wine choices for your Thanksgiving celebrations!
Visit our WINEMAKER'S COLLECTIONS page to see a dozen selections - all curated according to your palate's preferences - and which permit you to
put them all in your basket with one click! Please call the winery if you have any questions and we'll try to help! Here's a few of the twelve collections:
Harvest Picks (Dry-6)
Harvest Picks (Sweet-6)
Semi-Dry Trio
Signature Dry Whites (6)
Signature Dry Reds (6)
---
FREE TASTINGS FOR VETS & MILITARY
DONATIONS TO THE EOD WARRIOR FOUNDATION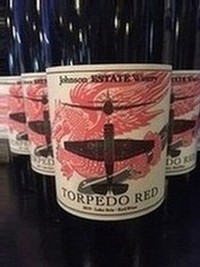 Another reminder that every year we dedicate the month of November to veterans and active duty military with free wine tastings. We do this to thank our military and to honor the winery's founder, Frederick S. Johnson, who served in the Navy during World War II.
We will also be donating $2 to the EOD Warrior Foundation for every bottle of Torpedo Red, Founders' Red, and Maréchal Foch sold online or in the winery during the month.
---
FREE HOLIDAY SHIPPING
Minimum case orders of twelve 750ml bottles in the continental US. You are welcome to order online and please know that we would be pleased to take your order by phone at 800-Drink-NY. The winery is open 10am to 6pm daily.
---
BUILD YOUR OWN CHEESE BOARD AT THE WINERY OR Chautauqua's New Shop Local Site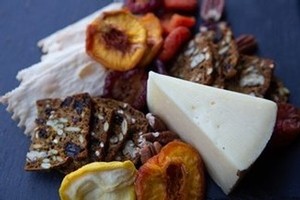 Create a custom cheese and charcuterie board to enjoy at home or give as a gift! At the winery, we have a collection of quality fine foods, some locally produced, for your special cheese board. If the winery is too far, we can create a custom board for you (just call 716-326-2191) or you can try our new link on the CHQ website above.
---
WINE CLUB?
Next scheduled shipment is December 6th. This holiday season, treat yourself or someone on your gift list to a Johnson Estate Wine Club Membership! Quarterly shipments may be customized and along with exclusive Member benefits, our Wine Club provides something special all year long. The December shipment includes the Winter copy of Edible Western New York. Learn more....
---
SHOP FOR LOCAL TURKEY, MEATS, & MORE FOR THANKSGIVING
For those customers who are in the area and would like flowers for the table, fresh turkey, duck, chicken, or other meats, cheese, or fruits and vegetables and more!

* Good Grass Farm * Blue June Blooms
Toboggan Hill Farm (pork, lamb & goat) * Reverie Creamery
Post Apples (vegetables & apples)
---

#JohnsonEstateWinery


Share this email with your friends.