Dear //FirstName//,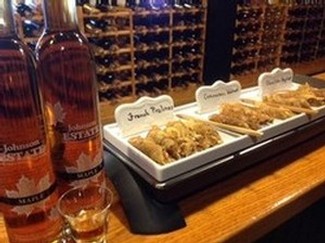 This is a follow-up email to confirm that Johnson Estate's GOOD NEIGHBOR PROGRAM continues for residents of PA & OH. Order six to twelve bottles of 750ml wine and the shipping is on us. Please use promotion code: GOODNEIGHBOR.
To keep packaging waste to a minimum and to qualify for free shipping, we please ask that all orders be in increments of six. You may order on-line at any time. Or, you may call us any day from 10 to 6 at 1-800-Drink-NY. Spring is finally coming!

Jennifer & Fred Johnson

PS Visit our website to order Maple Liqueur or local maple syrup!
---
AT THE WINERY
French Crepes & Fancy Nuts with Maple Liqueur
April 4, 2020, 7pm
ESTATE Dinner - Taste of Germany - May Wine
Featuring Chef Ed Work - Menu coming this week!
---
LAKE ERIE WINE COUNTRY EVENTS
April 17-19: Chosen Treasures
May 15-17: Tapas & Wine Pairings
---
#JohnsonEstateWinery

facebook.com/JohnsonWinery