Dear //FirstName//,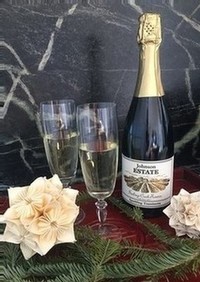 Guess what? Good news! We've just received the results from the 2020 International Eastern Wine Competition in Santa Rosa, California. We are proud to announce:
---
ICE WINE SALE
The other good news for those who have not purchased ice wine yet - there are still TWO DAYS left in our February "Two for One" Ice Wine Sale. If you would like to take advantage of the sale, just put two or more bottles of ice wine into your cart and enter the code: VALENTINESDAYICE (that's right, there is no apostrophe in the coupon code).
---
AT THE WINERY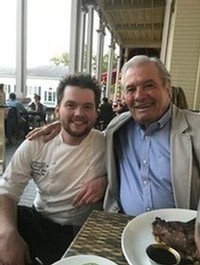 MARCH MAPLE WEEKENDS, March 21-22 & 28-29
Saturdays & Sundays, Noon-4pm with Chef Edward Work
French Crêpes & Fancy Ground Nuts, Paired with Maple Liqueur
$5/person (no reservations needed except for groups)
ESTATE DINNER, April 4, 2020
Celebrate Spring with May Wine Release, with Chef Edward Work
(pictured on the right with Jacques Pépin!)
$65/person. Reservations required.
---
GOOD NEIGHBOR PROGRAM CONTINUES
For our customers in Pennsylvania and Ohio, our GOOD NEIGHBOR program continues. When you purchase six bottles (750ml or 375ml), the shipping is on us. Please do remember to enter the code: GOODNEIGHBOR. And yes, you are able to enter two promotional codes to take advantage of two promotions - VALENTINESDAYICE and GOOD NEIGHBOR.