---
---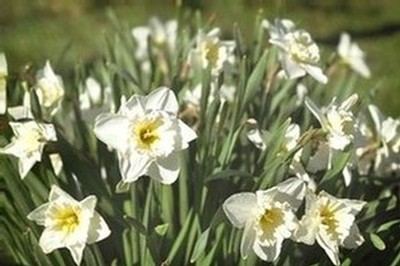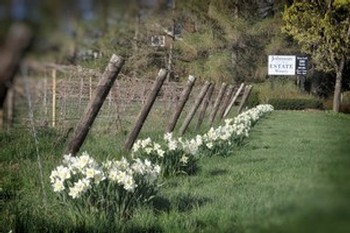 The daffodils have just started to bloom at the end of our vineyard rows on Route 20. Finally, a bit of spring here in Western New York! The farm crew is completing the pruning of our estate grape vines and bottling continues -
with the next vintage of our May Wine to be released soon!

If you are nearby, you'd be welcome at the winery to select your favorites for Easter - whether you are hosting a dinner for 17(!) or a lunch for just three. We also dried fruit, a nice embellishment of your holiday cheese board, or chocolates for those baskets. Tasting room staff have also been enjoying sharing "Easter egg" surprises with our customers.

Happy Spring!
Jennifer & Fred Johnson

PS And since the ramps in the woods are now green (and I saw ramps in the grocery store for $21.00/pound!), here's a recipe for Ramp Pesto to pair with your favorite wine.
---
INSTORE TASTINGS IN BUFFALO REGION
Friday, April 15, 4-7pm, Key Liquors
Saturday, April 16, Noon - 3pm, Colonial Spirits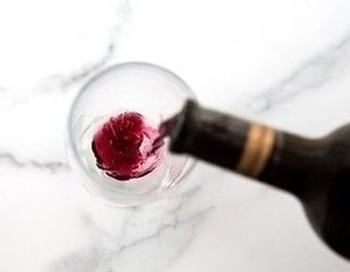 ---
AT THE WINERY:
Saturday, April 16, Open 10AM-6PM,
CLOSED EASTER SUNDAY

PAIRINGS & PAINTINGS
April 21, 7-9pm SOLD OUT
. Our first Pairings & Paintings class with Leigh Chapman (and special wine and dessert pairings) is now sold out. If you are disappointed that you are not attending, please let us know, we can schedule another one!

MOTHER'S DAY BRUNCH
May 8, 11AM-1PM
A three-course pairing brunch in partnership with Full Strength Coffee - so yes!
Wine and coffee pairings are included. $40/person.
We still have a few tickets available for this event.
See our Event Calendar for details.
---
FREE & REDUCED PRICE SHIPPING YEAR-ROUND
We hope that you know all about our Good Neighbor Programs!
Learn more here.
---
LAKE ERIE WINE COUNTRY
Wine & Tapas Weekends, May 13-15 & 20-22
Details and tickets available on LEWC website.