News from Johnson Estate:
Finally - spring is about two weeks late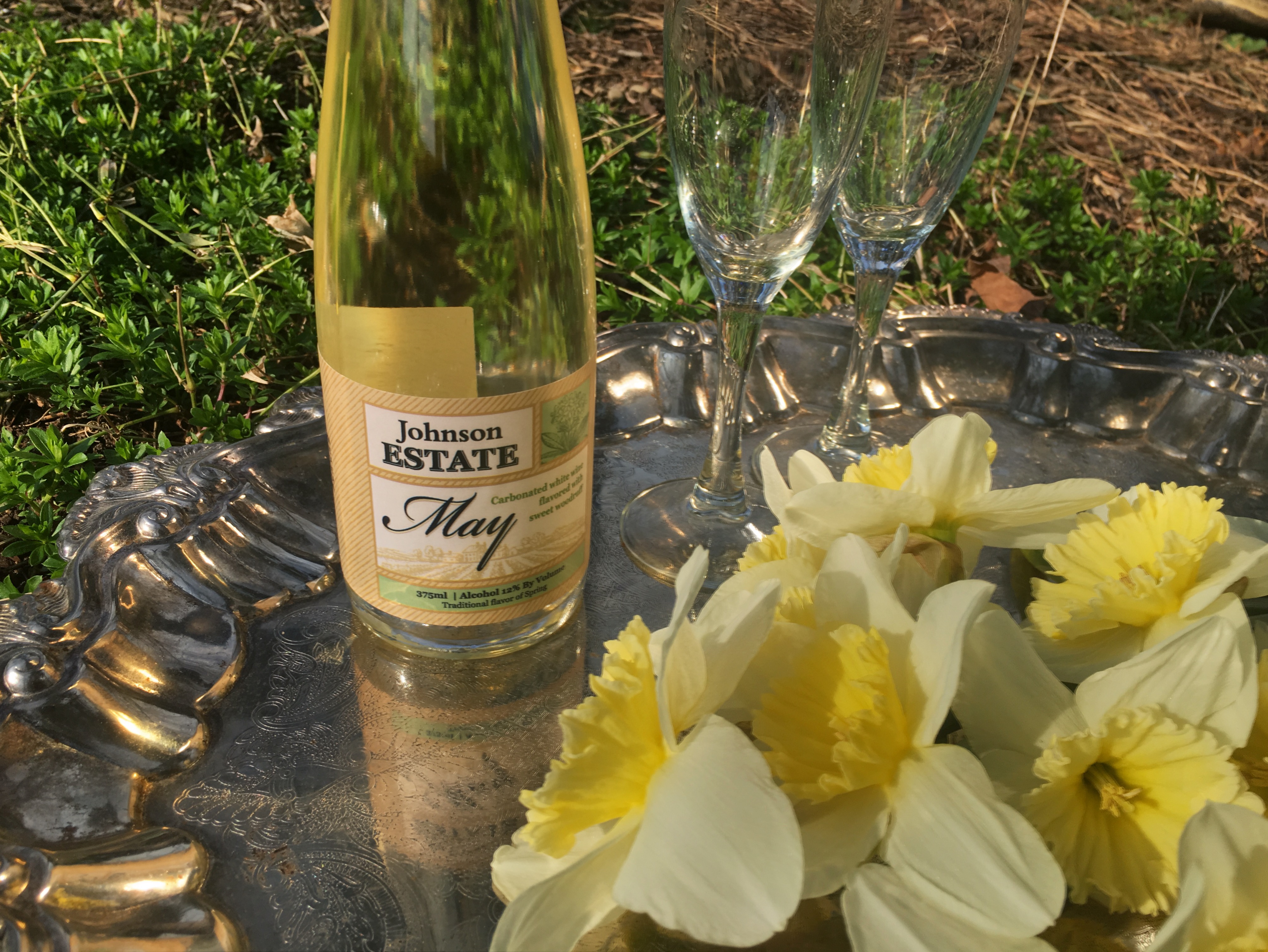 this year! Yes, that does mean that bud break in the vineyards will also be delayed. Johnson Estate's daffodils, which line the vineyard rows on Route 20, are just now in their prime - they might even delight us Mother's Day weekend, which is a short two weeks away. We hope to see you at the winery!

Premier Wine & Spirits, one of our long-standing wholesale customers in Williamsville, named Johnson Estate its NYS winery of the week - see details here.

May Wine
First introduced in 2016, Johnson Estate's May Wine has become our trademark welcome for spring, celebrating the arrival of the season in the Germanic style. This small-batch, limited vintage of bubbly Vidal Blanc has a light infusion of sweet woodruff (pictured just emerging in the background of this photo).

More about sweet woodruff and Winemaker, Jeff Murphy's inspiration for this wine.
Order some May Wine now.
---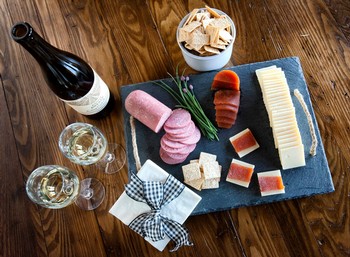 Mother's Day
A Gift for Mothers: Happy Hour in a Box:
All of the basics for a small party - at home or the office -- wine, cheese, and crackers. Your choice, Red, White, or Pink wine - paired appropriately!

At the Winery, Mother's Day Weekend: Cocktails
We'll be celebrating all weekend, May 12th & 13th, with a special Sparkling Traminette cocktail for mothers.
---
Recipes fo Spring: May's Monthly Pairings
Socca Pizza with Ramp Pesto & Goat Cheese. What ARE ramps?
Lemon Desserts to pair with May Wine
---
Upcoming Events: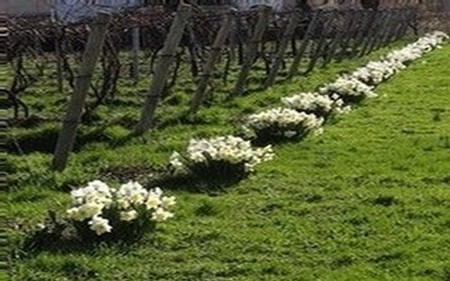 At The White Carrot Restaurant, Mayville, NY:
May 9: Spring Wine Pairing Dinner featuring Johnson Estate. The first of a series of wine pairing dinners!

At the Winery:
June 2-3 & 9-10: Iris in Bloom (see them in bloom!)
French Picnics in Farmhouse Gardens
May 27: Sunday Morning Vineyard Walk & Brunch
June 10: Sunday Morning Vineyard Walk & Brunch

Lake Erie Wine Country:
May 18-20: Charming Weekend - Prince & Princess tickets & lunch option online