April 15, 2020 | Food, Pairings & Recipes, Travel, Winemaking | Jennifer Johnson
What's Sweet Woodruff?
The Story Behind Johnson Estate's May Wine
Johnson Estate is located in a special microclimate along the shores of Lake Erie, similar to that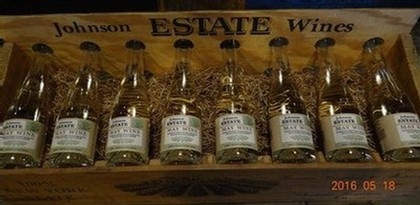 found in Germany. As a result, the grapes grown and wine made in Germany - Rieslings, Pinot Noir, and ice ones - are exactly the ones which also do well here in western New York.

Johnson Estate's Winemaker Jeff Murphy, travels to Europe every year or two and often comes back with some new insights or "discoveries" which are utilized in our products or events. These have included: the terracotta bottles used for our Ruby Port and Cream Sherry; the glass corks manufactured in Germany and now used on our Freelings Creek wines, and the idea of serving "Fedderweiser", a partially fermented grape juice, for a fall Riesling celebration.

May Day in Germany
In Germany, spring festivities feature "Maiwein", or white wine punches with strawberries and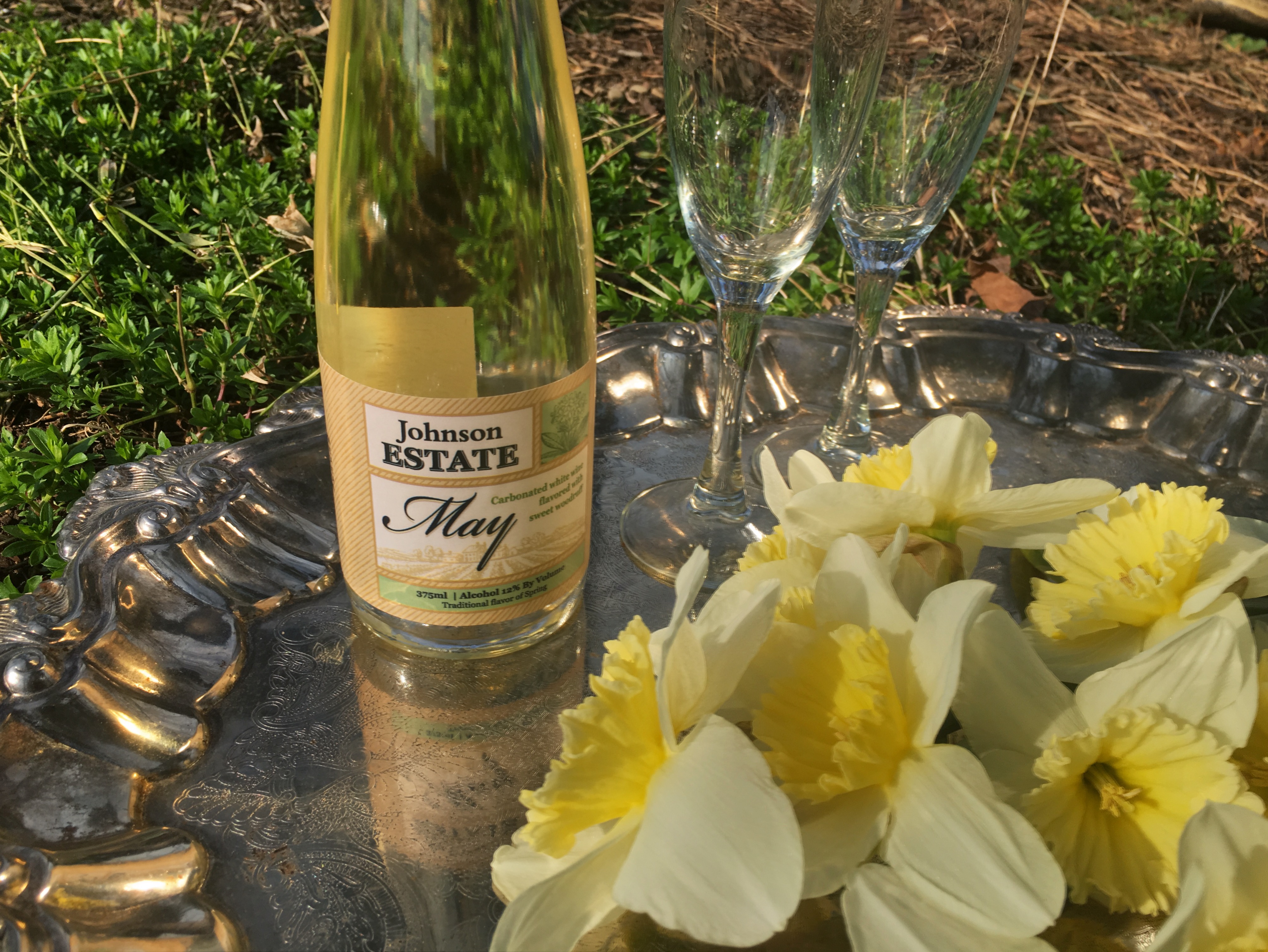 a handful of the shade-loving herb, sweet woodruff (shown here, behind the bottle, just emerging for spring). Jeff was inspired by the annual celebration of May Day in Germany to create Johnson Estate's own May Wine, using estate-grown Vidal Blanc wine and an infusion of dried sweet woodruff. This sparkling May Wine was first released in 2016 and since the "experiment" was so well-liked, production was doubled the following year. Our current plan is to release, each spring, a limited vintage of this special wine. .
But What is Sweet Woodruff?
Galium Odoratum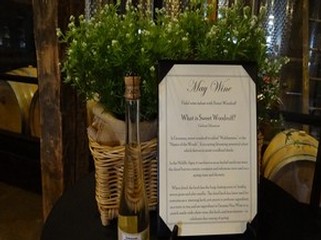 In Germany, sweet woodruff is called "Waldmeister" or the "Master of the Woods". It is a spring blooming perennial plant which thrives in moist woodland shade. In the Middle Ages, it was known as an herbal medicine since the dried leaves contain coumarin and infusions were used as a spring tonic and even as an aphrodisiac. When dried, the herb has the long-lasting scent of freshly mown grass and vanilla. The dried herb has been used for centuries as a strewing herb, for pot pourri or as a perfume ingredient, as a tonic in tea, and an ingredient in German May Wine or a punch made with white wine, this herb, and strawberries – to celebrate the coming of spring.

See May Wine product listing.