ON THE ESTATE
We are grateful for a bountiful harvest just completed last Wednesday; the largest harvest ever at Johnson Estate and a close second to 2017 in quality. A mild winter last year, follwed by good weather at blossom time and lots of sunshine as the grapes ripened, helped to produce this great crop.

We are grateful for the support that you have provided all of us at Johnson Estate in this very "interesting" year. We know that 2020 continues to be challenging for many - for you and your families and friends. We'd like to help brighten spirits this holiday season. We thank you for being our customers, visitors, and often friends and hope that this year's free holiday shipping will be helpful and cheering.
Warm Regards from Jennifer & Fred Johnson
---
BEGINS TODAY - FREE HOLIDAY SHIPPING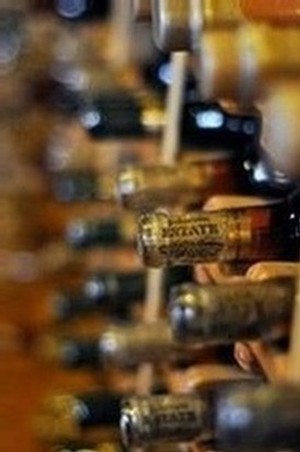 As we have done for each of the last ten years, we are happy to once again provide our
Free Holiday Shipping Program.
FREE shipping to these continental states for purchases of twelve 750 & 375ml bottles (straight or mixed cases; must be in multiples of 12)
25% off purchases of six 1.5 Liter bottles (straight or mixed, multiples of six)

2 complimentary tasting passes in each case

For residents of OH, PA, and NY, our Good Neighbor program continues -
free shipping for six-bottle orders (750 & 375ml only)

Federal Express and UPS are projecting high shipping volumes this year and are advising us all to place orders early.

Please do share this email with your family and friends.

P.S. Here's some quick "one-click" options to start -

Winemaker's Select

!
---
COLD WEATHER COMING - MULLED WINES OR FORTIFIED WINES?
THAT IS THE QUESTION.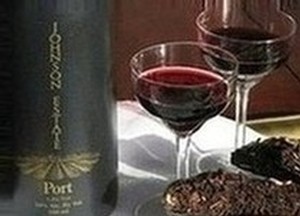 The Red Ipocras features more clove flavors and the White Ipocras, more ginger. Both are delicious served warm on a cool day. OR try one of our four fortified wines:
Ruby Port, Cream Sherry, Maple Liqueur, Cherry Liqueur or Blueberry Liqueur.
---
IN THE TASTING ROOM
FREE TASTINGS FOR ACTIVE & RETIRED MILITARY
NOVEMBER 11 - 30
Yes! Beginning on Veteran's Day, 2020, through the month's end, active and retired military are welcome to join us in the winery for free tastings. We honor the winery's founder, Fred S. Johnson Sr., who served in the Navy as a pilot during World War II.
---
HOLIDAY DESSERT PAIRINGS IN THE WINERY
(beginning November 7)
Mulled Wines & Triple Ginger Cookies

Maple Liqueur Hot Toddy & Pumpkin Pecan Crisps

Fortified Wines & Biscotti
---
TASTING ROOM OPEN DAILY 10am-6pm
Tastings at the winery with social distancing.
Please, due to space limitations, no groups larger than six.
CURBSIDE DELIVERY AVAILABLE 716-326-2191
---
#JohnsonEstateWinery

Forward this email to a friend.