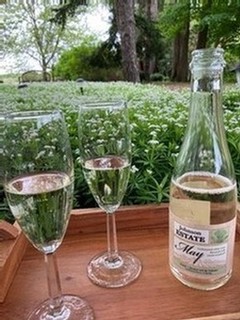 ---
MAY WINE RED WINE WHITE WINE EVENTS
---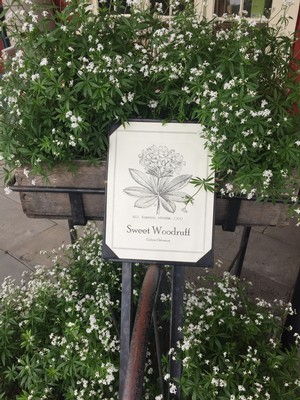 What a difference a week or a month can make in Western New York!
Everything is green now - including the sweet woodruff in the woodland garden adjacent to the winery. Jennifer created this garden as a special salute to Winemaker Jeff Murphy's inspiration to reproduce the Germanic tradition of "Mai Wein Bowle". And Jennifer's German friend confirms that this wine does taste like the traditional German punch "in a bottle".

This wine is lovely for Memorial Day's weekend activities. And we'll have access to some fresh strawberries, grown a little south of here, to throw into the sparkling wine glass.

Enjoy and Happy Spring!
Jennifer & Fred Johnson

PS And yes, the May Wine qualifies for FREE shipping. And remember, with over forty wines in our repertoire, we have something to please your palate - whether a sweet Ives or Concord, a dry and delicious French-style rosé, red wines perfect for those BBQ meals, or sparkling wines of your choice - Brut, Sparkling Traminette, May Wine, or Queen's Catawba.
Celebrating spring is a good enough excuse!
---
FLIGHT, OUR OUTDOOR TASTING AREA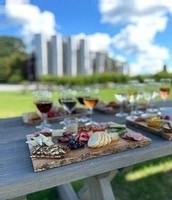 FLIGHT is opening soon - May 26th - weather permitting!
Thursdays, Fridays, Saturdays (11am-5pm) & Sundays (11am-3pm)
Enjoy flights of wine and cheese and charcuterie boards with vistas of our vineyards.
---
WALKS & EVENTS AT THE WINERY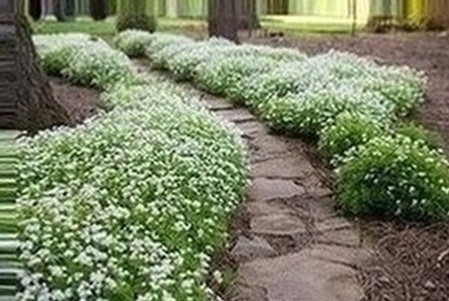 Whether strolling on this woodland path flanked by sweet woodruff or exploring the vineyards on the way to the pond, Johnson Estate has unsurpassed agricultural vistas. Self-Guided Walks are offered both Saturday and Sunday mornings. Reserve here - and yes, dogs and children are welcome!
The Event Calendar will also keep you informed of upcoming dinners and more.
Tasting Room is open daily; 10am-6pm.
---
#JohnsonEstateWinery


Forward this Newsletter to a Friend