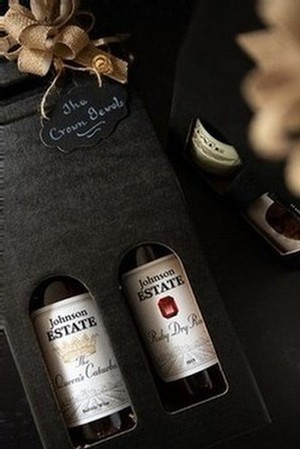 ---
ABOUT US GIFT IDEAS HOLIDAY WINE COLLECTIONS
---
About those Christmas lists - let us help! Whether you are far or near, we hope that our season's offerings will help you to put check marks on your gift lists. We've added new items to our gourmet food offerings - including regional specialties like sun-dried California fruit and Virginia peanuts which are produced by family-owned businesses like ours. You can find many gift boxes, like the one depicted above, right here. And let us know if you'd like us to include a gift card!

For those who are nearby, the winery is open daily from 10am to 6pm - along with CURBSIDE DELIVERY if you prefer - whether purchasing a bottle or more.

For those far away, we continue our FREE HOLIDAY SHIPPING for orders of twelve 750ml (or 375ml) bottles (purchases of six 1500ml bottles receive a 25% discount but no free shipping) as well as our GOODNEIGHBOR program. NOTE: For those on the West Coast, best to order by December 16th for reliable delivery by Christmas.
Order online or call the winery at 800-Drink-NY.
---
VIRTUAL TASTING - ENJOY PEKING DUCK & WINES
Learn about two Cornell businesses & a Perfect Pairing
December 10th, 6-7:30pm - Learn more.....
Register for the Virtual Tasting hosted by Cornell SMBI
Purchase the Peking Duck & Wines, $100
(order by Dec. 6th to have delivery by Dec. 10th)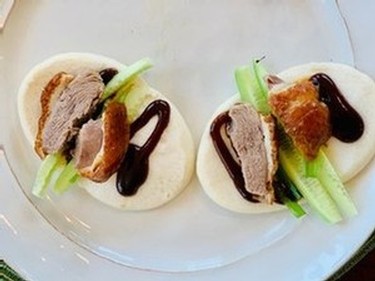 ---
WINE DUOS TO COMPARE
Which one is your favorite?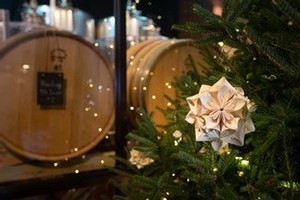 Sometimes we use our estate-grown grapes to make two versions of wine.
Learn more...
---
EASY TO BUY LOCAL - EVEN WHEN YOU ARE NOT!
CHQ.Shop Where I Live
Part of building a successful family wine venture for the long-term includes investing in the environment that surrounds us. As farmers we, of course, focus on the vineyards and the land around us, but as businesspeople, we also are keenly interested in promoting good, local economic development. In that spirit, we would like to introduce you to "Shop Where I Live CHQ". It is our county's new website which permits you to shop online from multiple, local vendors, on one webpage. It's early yet, but click on the link and see what our good neighbors have to offer!
---
AT THE WINERY: CUSTOM GIFT BASKETS
"for your business or personal needs"
You select the wine and treats - and we wrap it!
Please call the winery and speak with Mary Williams - 800-Drink-NY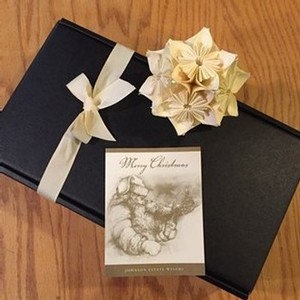 ---
GIFT CERTIFICATES
Use them for Wine, Food, OR Experiences (say vineyard walks) at Johnson Estate
Yes, these certificates may be used online or in the winery!