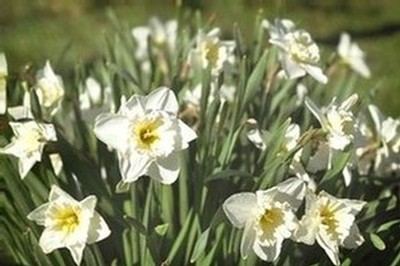 ---
---
ABOUT US BUY WINE MAY WINE ROSÉS
---
---
A GOOD TIME FOR GIFTS OF WINE?
(And remember that our FREE and Discounted SHIPPING programs are still available.)

1. MAY WINE - 50% OFF FIRST BOTTLE TRIAL: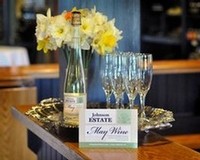 Try it! You'll like it! This off-dry delicious and fresh bubbly Vidal Blanc white wine is infused with sweet woodruff - here's what our German friend, Siggi T., said this when she first tasted our May Wine: "It is excellent!!!! What an art to capture the taste and consistency [of a German May Wine punch] in a bottle. That is truly a very special celebration drink. Congratulations!" We are offering 50% off the retail price of your FIRST bottle of May Wine - for just $7.50. No promotion code needed - just put one bottle of May Wine into your cart and the discount will be applied automatically.
Offer good from now until May 10th.
Read more about rites of spring - May Day & May Wine.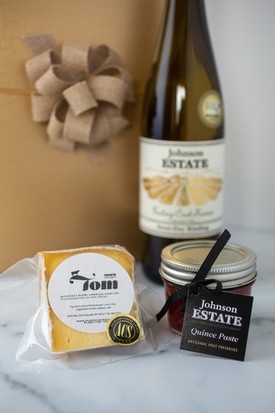 2. HAPPY HOUR IN A BOX - WINE, CHEESE, & MORE
See the three versions of our Happy Hour in a Box according to your wine preferences.
See what Dr. Seuss has to say about this!

3. TWO ROSÉ WINES and QUICK CLICK COMBOS:
(and currently a 20% discount on Dry Rosé of Pinot Noir)
Two Rosés for Spring (2 bottles)
One bottle each of Dry Rosé of Pinot Noir and Dry Ruby Rosé
Two Reds and Their Rosés (4 bottles)
Pinot Noir, Dry Rosé-Pinot Noir, Maréchal Foch & Ruby Dry Rosé
Just Rosé (6 bottles)
Three bottles each of Dry Ruby Rosé and Dry Rosé of Pinot Noir
Think Pink (6 bottles)
Three bottles each - Pink Niagara and Pink Catawba
---
---
AT THE WINERY:
FREE PLANT WHEN YOU PURCHASE A CASE -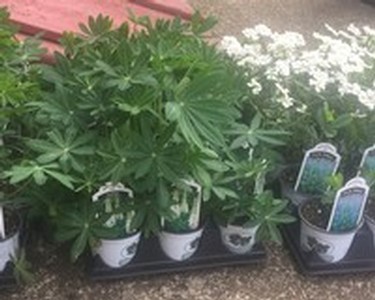 Now through May 10th
We'll have a small selection of herbs (basil, French thyme, parsley, spearmint) and flowers (violas, snowflake iberis, and lupine) at the winery - one free (you choose) with each case of wine you purchase! Until we've given them all away or through May 10th.

Happy Spring,
Jennifer & Fred Johnson
---
---
Retail Room Open Daily 10am-6pm
(We have a plexiglass shield at the checkout to protect both you and our staff) Curbside Delivery Available - just call - 716-326-2191
---
---
#JohnsonEstateWinery


Forward this Newsletter to a Friend