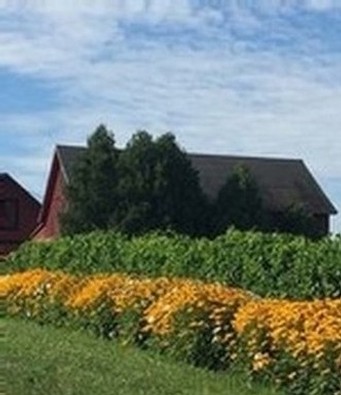 ---
---
ON THE FARM
Okay, we'll admit it. We were praying for rain.....but now that we have received at least eight inches, we've begun to plea with Mother Nature to turn off the spigot! The grapes, at this stage in their growth cycle, don't mind the extra moisture for now. But we do know that the persistent rain has impacted the vacation plans of many!

So, if your family gathering gets moved to the tent and terrace, never mind, as there will still be friends, family, as well as good food and wine!

CURRENT RED FAVORITES:
New Release 2020 Cabernet Sauvignon -
a robust wine with high tannins that is proving to be very popular.
Our new vintage of Founders' Red continues to please many.

CURRENT ROSE FAVORITES:
It's neck and neck between these two choices. They are both perfect for summer!
Dry Ruby Rosé and Dry Rosé of Pinot Noir.

CURRENT WHITE FAVORITES:
Ten days ago, we were cleaning up after the What's Terroir? Vineyard Walk and sampled the Seyval Blanc, Hand-Picked vintage with a hard cheese called Flory's Truckle, purchased from Reverie Creamery, our favorite local cheese store. Enough said. It will be on the menu for the July 20th What's Terroir Vineyard Walk.

And we can't go far without recommending our limited vintage May Wine, made with Vidal Blanc. It is a perfect "stand-alone" wine, with small bubbles and a touch of sweetness. When I told Fred's aunt that the next vintage was coming, she asked us to save her 10,000 bottles..... Happy Summer!
Jennifer & Fred Johnson
---
JULY 18 TH: SUNDAY MORNING VINEYARD WALKS
A self-guided walk with a 3-wine flight of wines & "petite" pairings afterwards.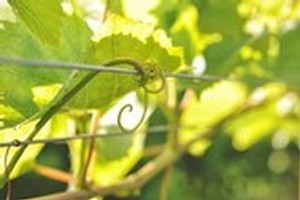 Learn more here...
---
JULY 20th: WHAT'S TERROIR? VINEYARD WALK & TASTINGS
Meet the winemaker and owners on this special walk which features
three tasting stations, each with food and wines.
July 20th (yes, there's still room at the moment!) & August 10th
Spaces still available for both walks.
---
AT THE WINERY
Open Daily 10AM - 6PM
Open for tastings and purchases. We are happy to take orders by phone.
Curbside delivery is always available.
---
FREE AND DISCOUNTED SHIPPING
Our "Good Neighbor" shipping program continues - free shipping for purchases of a minimum of six bottles (for NY, PA, & OH). Case purchases (twelve 750ml bottles) qualify for free shipping to the East Coast and 50% shipping to the West Coast. Visit this page for details & promotion codes.
---