ON THE ESTATE - FREE TASTINGS FOR MILITARY
& Donations to the EOD Warrior Foundation
Today, November 11th, is Veteran's Day, formerly known as Armistice Day. Every year we dedicate the month of November to veterans and active duty military with free wine tastings. We do this to thank our military and to honor the winery's founder:
Frederick S. Johnson, who served in the Navy during World War II.
We will also be donating $2 to the EOD Warrior Foundation for every bottle of Torpedo Red, Founders' Red, and Maréchal Foch sold, online or in the winery during the month.
Best Regards from Jennifer & Fred Johnson
PS Why these three wines? See Fred's comments below!
---
THREE REDS TO COMMEMORATE VETERAN'S DAY: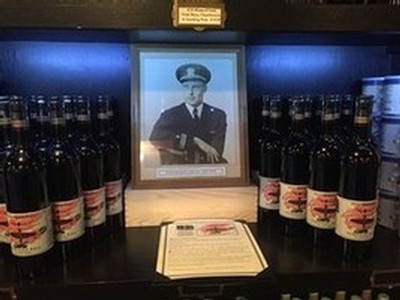 Torpedo Red is a special label designed by our son, an active duty EOD officer in the US Navy, that commemorates the winery's founder, his grandfather, and his WWII torpedo bomber squadron. The dragon carrying a torpedo was the insignia of the WWII Navy Squadron Torpedo Three which flew off the Yorktown from 1943-1945. The silhouette of the airplane is that of a TBM Avenger,
Founder's Red

is the wine which commemorates my grandfather's initial purchase of this farm in 1911 and my father's founding of this winery in 1961, making it the oldest estate winery in New York.

Maréchal Foch

is the grape and wine named after the senior Allied General of WWI and the Allied signatory of the Armistice Agreement which ended that war and which we still celebrate as Veterans Day.
LEARN MORE ABOUT THE FOUNDER'S MILITARY HISTORY
---
HOLIDAY DESSERT PAIRINGS/FLIGHTS IN THE WINERY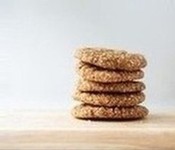 Mulled Wines & Triple Ginger Cookies

Maple Liqueur Hot Toddy & Pumpkin Pecan Crisps

Fortified Wines & Biscotti
---
TASTING ROOM OPEN DAILY
10am-6pm
Tastings with social distancing.
Please, due to space limitations, no groups larger than six.
CURBSIDE DELIVERY AVAILABLE 716-326-2191
---
FREE HOLIDAY SHIPPING PROGRAM
& 25% HOLIDAY CASE DISCOUNTS IN THE WINERY
November 1 - December 31
Learn more....
---
#JohnsonEstateWinery

Forward this email to a friend.