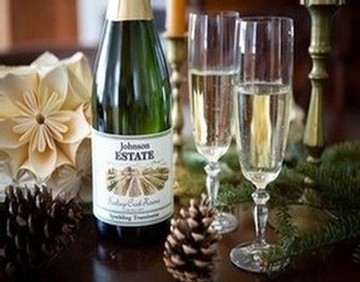 ---
ABOUT US GIFT IDEAS HOLIDAY WINE COLLECTIONS
---
Because we are REALLY looking forward to the end of 2020, we thought we'd share the celebration by providing 20% discounts on ALL of our available sparkling wines. This discount will be applied automatically at the checkout.

Our Sparkling Traminette, a prosecco-like sparkling wine made with the traditional secondary fermentation in the bottle, is the mainstay of our sparkling wine collection. It was first introduced in 2011 to celebrate the winery's 50th anniversary. This year, we added The Queen's Catawba, a sweet wine, but not as sweet as our Sparkling Rosé Ice Wine. Sparkling ice wines are quite rare - did you know that yeast does not like overly sweet environments? Which makes our Sparkling Rosé Ice Wine truly unique!
Sparkling Traminette
The Queen's Catawba
Sparkling Rose Ice Wine, 375ml
Sparkling Rose Ice Wine, 750ml
---
PAIRING IDEAS FOR SPARKLING WINES
Sparkling Traminette: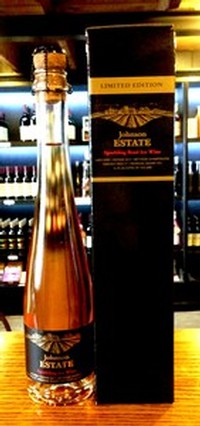 Beautifully versatile wine that pairs well with Asian foods, smoked seafoods, salads, and desserts. Try it with our Spicy Ginger Cashews. Buy the pairing: Sparkle & Spice One-Click Gift Pack.

The Queen's Catawba:
Fruity and sweet, this bubbly wine would pair well with a
soft and creamy cheese and winery-made Quince Paste.

Sparkling Rosé Ice Wine:
We love this wine with Strawberry Almond Shortbread Cookies which you can make at home. Or with some Dark Chocolate Truffle Bars.
---
COMING SOON
It's been well over a year since Winemaker Jeff Murphy began the special aging of two new limited-vintage products: Old Oak Ruby and Old Oak Gold. These are both fortified wines (18% alcohol) aged in bourbon barrels for over a year. The result? You can find out soon! There is a pre-sale for Wine Club members this week, but we will be releasing these products to all customers beginning December 24th.
---
COME SEE THE CHRISTMAS TREE
WINERY HOURS - 10AM - 6PM DAILY
Open for tastings and purchases. We are happy to take orders by phone!
FREE Shipping Programs continue!