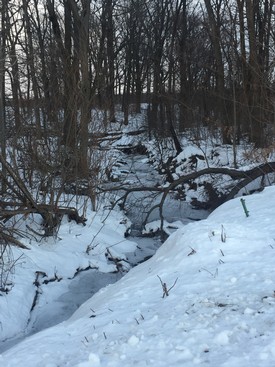 ---
MULLED WINE FORTIFIED WINE RED WINE
---
Here we are in mid-winter: Fred needs his x-country skis to get around the vineyards, Lake Erie is 80% frozen over, and the winter pruning of our 80,000 vines is two-thirds complete. Yet, the days are getting noticeably longer, a few protected snow-drop flowers are blooming by the farm-house, and our maple sugar neighbors are dusting off their kettles. Soon we'll hear the first swans returning north! Those of us who live in Western New York know that this photograph of a section of Freeling's Creek on the Estate is accurate - lots of snow and cold weather during the last couple of weeks. So, here are some wine ideas to warm up while we wait just a little longer for spring!
Best,
Jennifer & Fred Johnson
PS Breaking news! Our 2018 Freelings Creek Traminette was just awarded
Best of Class, Traminette, in The New York Wine Classic 2021 competition
(our 2016 vintage also won this award in 2017)!
---
MULLED WINES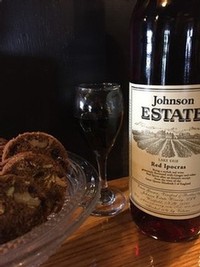 Served warm, with or without apple cider, Red Ipocras and White Ipocras are the Estate's popular and longstanding mulled wines. Perfect for warming you up after cross-country skiing or a walk in the cold. Pick Red Ipocras if you love cloves and White Ipocras if you love ginger. Here's the Red paired with Sage & Raisin Pumpkin Crisps!
---
FORTIFIED WINES
Just introduced in 2020:
Old Oak Gold and Old Oak Ruby
Other Fortified Wines in Our Portfolio -
Ruby Port & Cream Sherry
Maple Liqueur, Cherry Liqueur, & Blueberry Liqueur
---
FREELINGS CREEK REDS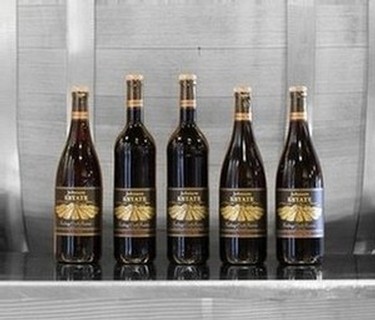 Freelings Creek is the brand for Johnson Estate's traditional European-style wines,
bottled with "vino-lok" glass corks. All dry or semi-dry - perfect with that steak or just by the fire. Prefer sweeter wines? Scroll down to visit the American Heritage wines on this page.
---
WINE CLUB REMINDER
Our next Wine Club pick-up/shipment is scheduled for early March. Members may customize their orders until March 1st. And yes, we are welcoming new Members anytime. The Club features quarterly wines, a minimum of three bottles, but customizable as to number and selection, as well as other benefits. Learn more here.
---
FREE & REDUCED PRICE SHIPPING PROGRAMS CONTINUE
We hope that you know all about our Good Neighbor Programs!
Learn more here.
---
WINERY HOURS
Sunday-Thursday 10AM - 5PM
(10am-6pm after March 1st)
Friday & Saturdays 10AM -6PM
Open for tastings and purchases. We are happy to take orders by phone.
Curbside delivery is always available.