We hope that you can join us and happy fall!
Jennifer & Fred Johnson
---
EARLY GIFT GUIDE - WINEMAKER'S COLLECTIONS
We're trying to make it very easy to assist in the gift-giving this year - here is a seasonally curated list of wines, all organized in "one-click" fashion to put each small collection into your cart. We have gift cards, too, and can make sure to include them in your shipment to a friend or loved one. And yes! Our free and discounted shipping programs do apply to these gift shipments.
---
RIESLINGS & RECIPES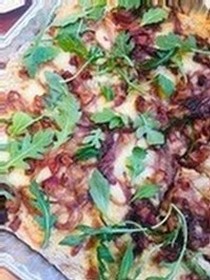 Johnson Estate planted its first Riesling vineyard in 2009. Johnson Estate's Riesling portfolio now includes four award-winning wines - ranging from very dry to sweet. They all pair beautifully with this traditional German pizza. Learn More....
---
MULLED WINES - A FALL FAVORITE
Many of Johnson Estate's customers love our mulled wines - Red and White Ipocras (named after Hippocrates). The Red Ipocras features more clove flavors and the White Ipocras, more ginger. Both are delicious served warm on a cool day -
like the one depicted below!
---
FLIGHT - OUTDOOR TASTINGS
Thursday-Saturday, 11am-5pm
Sunday, 11am-3pm
If the nice fall weather persists, we'll continue our outdoor tastings! Perfect for what may be the last of "summer". Flights, cheese boards, and wine by the glass.
TASTING ROOM OPEN DAILY 10am-6pm
Tastings at the winery daily. Please, due to space limitations, reservations needed for groups larger than six.
---
FALL FOLIAGE WALKS, OCTOBER 16-17, 23-24, & 30-31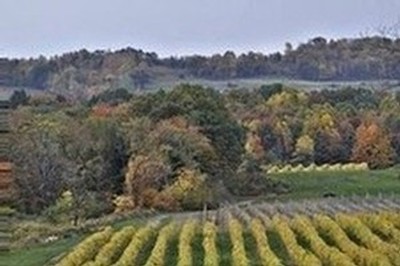 Event Calendar & Reservations
---
OUT AND ABOUT:
ROGER TORY PETERSON INSTITUTE
Art After Five, Oct. 22, 5:30-7:30pm
featuring Johnson Estate wines - art & more!

LAKE ERIE WINE COUNTRY
Harvest Wine Weekends - November 5-7 and 12-14
Reservations and information here.
---
---
#JohnsonEstateWinery

Forward this email to a friend.