---
RED WINE WHITE WINE ROSÉ/BLUSH
---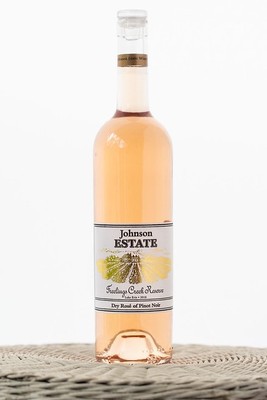 We'd like to invite you to serve Johnson Estate wines at your Easter tables -
and hope that today's 60-degree weather persists!
Here's that salute to spring -

Jennifer & Fred Johnson
PS To find chocolates to put in those baskets, visit this page!
---
JUST RIGHT FOR EASTER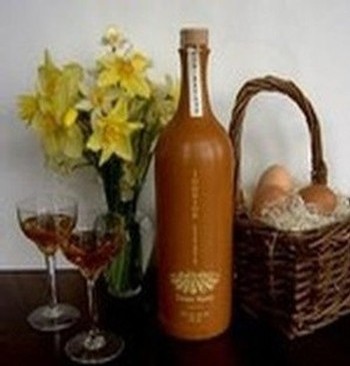 When a winery has over forty wines, you can say, as Founder Fred Johnson used to, that we have "wines for every palate" - and for every event! So whether your Easter celebrations include brunch, lunch, appetizers, or dinner, we've got delicious choices for you to complement your food choices. Oh, and let's not forget chocolate!
Here's some of current favorites on the dry and sweet sides:

Toasted Oak Chardonnay
Recently awarded a GOLD, 93 Points, this elegant Chardonny, lightly oaked, is also easy to drink. Delicate smokey notes of toasted oak and a lingering pear finish. Wonderful with cheeses.

Dry Rosé of Pinot Noir
A group of four ladies and I recently finished a bottle with a simple lunch of soup and salad. This new release was fabulous - crisp and dry but still smooth - and perfect with brunch or lunch of all kinds.

Cabernet Sauvignon
Matt just told me yesterday that his favorite dry red at the moment is the Cabernet. I've learned to listen to our retail staff when they say things like this, as wines do change while in the bottle! Made from Washington State Cabernet plus some of our estate-grown Pinot. Good for that lamb or beef dinner. Ah, and dark chocolates!

Brut
If you like traditional French champagnes, you'll like this one too, although there aren't the "bready" notes. While more dry than our Sparkling Traminette, it doesn't seem so because of lovely crisp notes. A lovely welcoming drink.
And both are wonderful for your Mimosas or Peach Bellinis.
---
Ives
Another award winner; this semi-sweet wine has a brilliant garnet red color and a mellow, yet very distinctive fruit character that compares very favorably to a Lambrusco. Matt says it is perfect with peanut butter cups!

Liebeströpfchen
Our late-harvest Delaware wine - fruity, semi-sweet wine similar in flavor and character to a fine French Sauterne. Fabulous paired with traditional cheesecake and lemon desserts

Cream Sherry
Our traditional fortified sherry, wonderful with cookies and anything with caramel notes. Matt says try your favorite peeps!
---
AT THE WINERY:
PAIRINGS & PAINTINGS
April 21, 7-9pm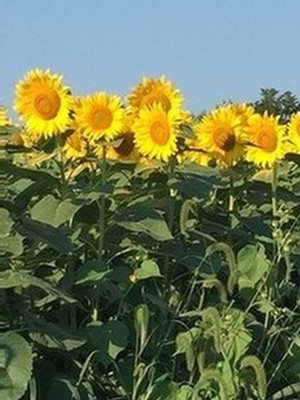 Join award-winning NY teaching artist Leigh Chapman of heartfirstgreetings.com for a Pairings & Paint Night at the winery. Leigh describes the class this way:

"In honor of the Ukrainian people, we will paint a cheery, yellow Sunflower, shining in a bright, blue sky. We will paint step by step, with all materials included, and take home a finished acrylic painting on canvas ready for home display or springtime gifting."

Evening includes dessert pairings of three wines & Estate-made treats (menu coming!). Invite a friend and enjoy a creative, relaxing evening.
Seating is limited to ten students - so make your reservation soon!
$40/person
$36/person for Wine Club Members (applied automatically)
---
MOTHER'S DAY BRUNCH, MAY 8, 11AM-1PM
A three-course pairing brunch in partnership with Full Strength Coffee - so yes!
Wine and coffee pairings. See our Event Calendar for details.
---
FREE & REDUCED PRICE SHIPPING YEAR-ROUND
We hope that you know all about our Good Neighbor Programs!
Learn more here.
---
WINERY HOURS
10am-6pm
Open for tastings and purchases. We are happy to take orders by phone.