January 28, 2018 | Jennifer Johnson
Estate Wineries: Controlling Quality from Bud to Bottle
So, just what are estate wines?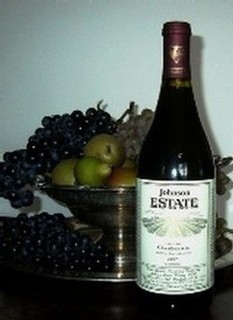 Why is it important to know?
Why does Johnson Estate include it in its brand/name?

The Estate Label
Producing estate-grown and bottled wines is analagous to the French phrase "mis-en-boteille en chateau" - wine bottled at the estate/chateau. "Estate" wineries, which have a financial interest and own the vineyards AND the winery provides incentives to maximize quality of grape production, not quantity, and thus gives the winery in question some good advantages and attributes.
The U.S. government, through the Alcohol, Tobacco, Tax and Trade Bureau (known as the TTB), sets the requirements for wineries that want to use the word "estate" on their labels.
Estate-labelled wine must be made from grapes either grown on land owned or controlled by the winery.
Those grapes must be in the same viticultural area as the winery.
The winery must crush, ferment, and finish the wines - bottled and aged - on the winery premises.
Thus, an "estate winery" is one whose operations are vertically integrated to include farming/growing of grapes in vineyards owned by the winery, wine-making, and bottling. As an estate winery, Johnson Estate's vineyard practices are wholly integrated into the production of its wines, and quality, rather than quantity, is the governing principle from bud to bottle.