January 31, 2023 | Jennifer Johnson
Quelle Surprise: Our Trip to France + Pierre's Vision of LEWC
TABLE Magazine, Quelle Surprise
Winter 2022, Story by Pierre Brun w/ Photos by Jeff Swensen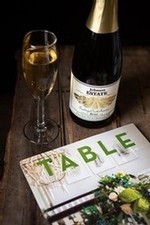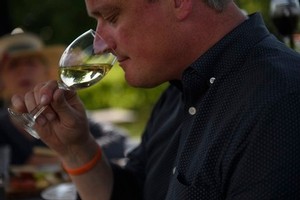 Here's Pierre Brun at FLIGHT, fall 2022.
Piere and Jeff's article about their multiple visits to Lake Erie Wine Country during which they met with owners and winemakers of several wineries and sampled wines using their broad international perspective was a "deep dive" and recognized the potential and the "virtual rebirth" of the region. Their "Judgement of Lake Erie" was a clever way to analyze the wines in the area.
Since Fred and I had visited Reims and Epernay in May 2022,
Pierre's compliment for our Brut was especially appreciated!
Here we are in Epernay, France, on the
Avenue de Champagne
: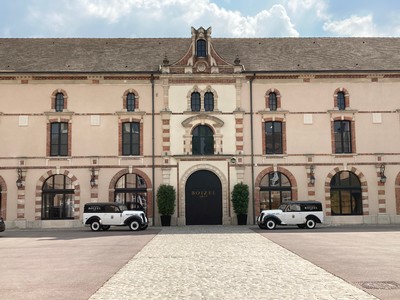 "An award for the sparkling wines (or méthode champenoise) was also given, by our tasters, as they were excellent....Johnson Estate Freelings Creek Reserve Brut distinguished themselves very clearly, suggesting that we might envision this region as an eventual "new Reims", with distinctive wines drawn from its own viticulture."