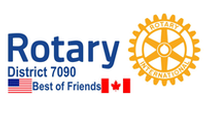 Johnson Estate Winery, New York's oldest farm winery, will host a special dinner for
Rotary members from Ontario, Canada, and western New York
to celebrate the visit of Rotary guests from South Australia.

The evening will start with wine in the tasting room. Then, glass in hand, guests will stroll through Johnson Estate's abundant iris gardens adjacent to the vineyards followed by a multi-course wine pairing dinner catered by Vicki McGraw, Elegant Edibles.

5-6pm: Wine in tasting room & gardens
6pm-9pm: Seated dinner on south side of winery
Note: If inclement weather, dinner in the warehouse.
See the draft menu here.

Reservations are required; $40/person. Link for reservations.
Please note: Online reservations will be available until May 28, 2018.