March 21, 2020 |
Frederick Johnson
PLEASE NOTE, 3/12/2020:
Johnson Estate is providing "No Contact Curbside Pick-Up", please call 10am-6pm to pre-order/pay with credit card and arrange delivery of wines to your car - we are happy to do this. We will ask to see your driver's license through your car window.

The winery is open from 10am-6pm daily and while we have suspended tastings and tours, you may shop for your wines for Take-Out bottle purchases.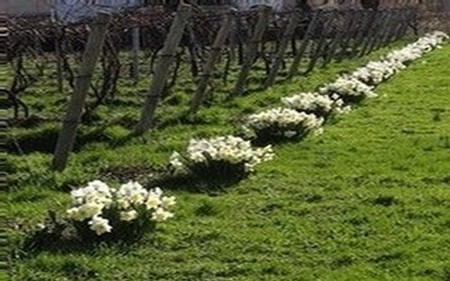 The text from our recent email to our online customers:
Spring and summer are coming and discerning wine consumers like you often plan to visit wineries like ours......but then comes this Corona Virus. So, in the spirit of the moment, and to try to help "flatten the curve", we would like to offer you the following options for 750/375mL bottles (except where noted).
GOOD NEIGHBORS PROGRAM:
Free Shipping to Ohio, NY and PA for minimum purchases of 6 bottles or more. Also applies to six bottles of Proprietor's Red and House Red (1.5mL).
Promotion Code: GOODNEIGHBOR

FREE SHIPPING, EAST OF THE MISSISSIPPI
To customers in states east of the Mississippi with minimum purchase of 12 bottles.
Promotion Code: EOMFREE

50% OFF SHIPPING, WEST OF THE MISSISSIPPI
To customers in states west of the Mississippi with minimum purchase of 12 bottles.
Promotion Code: 50SHIPWEST
ONLINE OR CALL:
Please visit our website anytime or give us a call (1-800-Drink-NY or 1-800-374-6569) between 10AM and 5:30PM Eastern Time, 7 days a week. Our tasting room team will be happy to speak with you. You are welcome to share this offer with your friends and family.

We look forward to seeing you at the winery - hopefully it can be sooner rather than later.
Sincerely,
Frederick & Jennifer Johnson
AND NOW, THE FINE PRINT:
Bottles must be 750ml or 375 ml.
You may order more than the six or twelve-bottle minimum quantity - but please do order in increments of 3 bottles to reduce wasting packing materials.
We are licensed to sell in nearly thirty states - please check the state list here.
Deliveries of wine require a signature of someone over 21 years of age.
We can ship to your home or work address; your choice.
Transit times vary from two days to seven days. For shipment to the West Coast and Florida, we generally ship wines on Monday to attempt to avoid weekend delays.
PICK-UP OPTIONS AT THE WINERY:
In the spirit of social distancing, we are happy to accept online or phone "pre-orders" for those who live nearby. Just let us know that you'd prefer for us to bring the wines to your car.